About Us
Our Mission
Our mission is to help people live healthier lives.
We seek to enhance the performance of the health system and improve the overall health and well-being of the people we serve and their communities.
We work with health care professionals and other key partners to expand access to quality health care so people get the care they need at an affordable price.
We support the physician/patient relationship and empower people with the information, guidance and tools they need to make personal health choices and decisions
Optum Public Sector San Diego: Award-winning Advances in Behavioral Health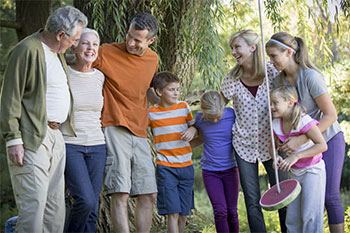 Whether large or small, metropolitan or rural, every community deserves a system of care that supports wellbeing, while enhancing the success of all stakeholders. Optum brings a structured approach to improving community health care systems.
Our goals are to improve clinical outcomes, expand access to appropriate care, manage costs, and strengthen individual capabilities to pursue wellness and recovery.
Optum has provided customized administrative services to meet the specific needs of County of San Diego Behavioral Health and the clients/providers they serve since 1997. Originally awarded the Administrative Services Organization (ASO) contract in 1997, County of San Diego reprocured the contract in 2001, 2008 and 2016. As the needs of the County, State, San Diego MediCal beneficiaries and residents, providers and other stakeholders changed, OptumHealth evolved to support the changes to become a cornerstone in behavioral health services.
Optum is devoted to providing the following services to the residents of San Diego County:
San Diego Access and Crisis Line - The San Diego Access and Crisis Line provides crisis intervention and assessment services for the three million residents of San Diego County.

Claims Department - The Claims Department process an average of 14,000 FFS and TERM provider claims on a monthly basis. All claims are processed on-site, and 98% of the claims are processed within 30 days from receipt, with 97% procedural accuracy and 99% financial accuracy.

Management Information System (MIS) Support and Training - The MIS Department manages the MIS Support Desk and provides training for the County's Mental Health electronic information system.

Provider Network Management - The Provider Network Management Department oversees the Fee For Service (FFS) network for MediCal beneficiaries and the TERM network for Child Welfare and Juvenile Probation services, which include over 750 independently licensed providers.

Utilization Management - The Utilization Management Department ensure the clinical needs of clients are identified and services are delivered to meet needs in a timely fashion. Services include, but are not limited to, adult inpatient hospitalization, child inpatient hospitalization, long term care, outpatient services and day program services.

Treatment and Evaluation Resource Management (TERM) Team - The TERM Department is responsible for quality oversight of psychological evaluation reports and treatment plans completed by TERM panel providers on referral from the Dependency and Delinquency systems.
The Optum approach to public systems of care is built on eight guiding principles:
Development of highly-customized programs to meet unique needs
Incorporation of extensive stake-holder involvement
Facilitation of effective partnerships with participating agencies
Early intervention and easy access to services
A process that incorporates diversity and cultural competency
Highly trained and experienced staff focusing on goal-oriented treatment planning
Effective information tracking and reporting
Action-oriented Quality Management
The systems we have developed, the knowledge we have of behavioral health services and financing, and our expertise assuring the full complement of services for our community allows us to be a positive force within a public system.
Optum is your partner in delivering customized care solutions for communities.
FUNDING FOR SERVICES IS PROVIDED BY THE COUNTY OF SAN DIEGO HEALTH & HUMAN SERVICES AGENCY